Watching all your favorite sports can be a costly business, but with Fox Sports, you can watch them all in one space with minimal costs. Getting everything in one spot and in the quality you want isn't always easy, but Fox Sports is becoming a leader in its attempt to do so.
FOX Sports is one of the top-ranked sports media channels catering to a worldwide audience of sports enthusiasts. Over the years, it has evolved to offer a variety of services like broadcast, sports news updates, and exclusive content for its viewers and readers alike.
So let's get into a little bit more about what Fox Sports has to offer and whether it can help you get your game face on.

Why Use FOX Sports
FOX Sports Is a Multi-Platform Channel
Most sports channels often are platform-specific. They might be TV Channels, digital magazines or even be unique to a social media platform. However, one of the best things about FOX Sports is that it can be accessed anytime, from anywhere, on any platform.
FOX Sports, of course, is primarily a TV channel, but it has an equivocal presence and dominance as a digital platform, with its website receiving several thousand hits every single day. Moreover, FOX Sports has an extensive presence on social media platforms like YouTube, Facebook, Instagram, and Twitter. The multi-platform feature of FOX Sports lets you keep yourself updated at all times, at your convenience.
You Get Exclusive Content
FOX Sports is not your regular sports channel or blog. What sets it apart is the superlative quality of its content, which is curated by a team of highly acclaimed sports editors.Not only that the content meets the foremost standards of quality, but is also highly engaging and varied in nature.
On FOX Sports, you get exclusive bytes, scoops related to sports tournaments, celebrity interviews, and latest sports updates, all in one place. So with FOX Sports, you are sure not to miss out on anything and always stay ahead of the curve when it comes to sports knowledge.
FOX Sports Is About All Sports
Another great thing about FOX Sports is that it covers almost all the important international sports in great breadth and depth. Though it focuses primarily on football, dedicated slots have been provided for sports like tennis, cricket, basketball, and golf.
This feature makes FOX Sports a go-to channel for all kinds of sports lovers. So, even if you love one sport more than the other, you will not be disappointed by FOX Sports as you will be updated about what's happening in the other sports tournaments.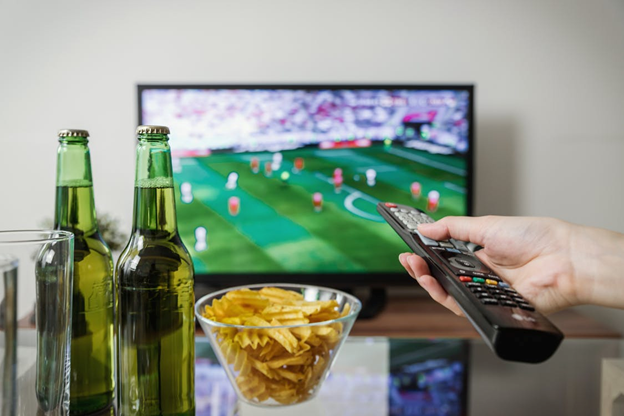 You Get a Well-Designed User Interface
The purpose of any form of media, at the end of the day, boils down to the ease of access to information and its ability to engage the viewer or reader. And FOX Sports scores very well in this regard. The FOX Sports TV channel follows a neat interface with no fuss approach. Furthermore, the FOX Sports website is bliss to scroll through and is very well accessible on both mobile and desktop.
While the user interfaces offered by a sports platform may seem irrelevant at first glance, but it plays a very important role in ensuring a smooth and pleasant experience for the user in the long run. Therefore, the well-designed user interface is an important feature of FOX Sports.
Guide to Watching FOX Sports Conclusion
Having discussed the prime features of FOX Sports, let us do a quick round-up of the benefits of using FOX Sports as your go-to channel for all sports-related updates.
FOX Sports is a highly credible and trustworthy source of sports updates and can be relied upon for correct and authentic information.
The frequent and regular updates on the channel, website & social media ensure that you do not miss out on any important information related to sports.
By the means of exclusive bytes, interviews, and scoops, FOX Sports engages you with your favorite sports like no other channel.
The only conceivable drawback of FOX Sports is its heavy focus on football, which may not please you if you are a cricket or basketball fan. Nevertheless, you can always find all the important information related to all sports, including your favorite one, on FOX Sports.