The thought of becoming a listing agent or a real estate agent is exciting. The satisfaction that comes when you can close a deal, getting people their ideal home, and the huge pay of real estate agents can be alluring too.
However, becoming a real estate agent is more than what movies make us believe. It does involve all the glamor and fanciness, with expensive cars and suits, but what movies exclude is what it entails.
Moreover, the job description, the requirements needed to become a listing agent, and the groundwork involved, are usually left out. It is fun all around, but it is important to know what is required before diving in. This article shares what becoming a listing agent involves and how to become a great one.
Who Is a Listing Agent and What Does it Entail?
A listing agent is someone who is charged with buying, selling, and renting off a house or property for a customer. He represents the interests of the seller. He works with the buyers as well, but his customers are the sellers of the property.
A typical job description of a listing agent requires some important notes. First, he must be able to generate leads (customers or sellers) and convert them into appointments. Next is the ability to prepare a market analysis, as this will give insights on the value of the property to be sold before the appointment.
Following that is the ability to be a savvy conversationalist who can convert those appointments into listing agreements and negotiate on a good price. The seller's interest is in mind, but the goal remains to sell the product.
So it is important to reach a fair price that agrees with the client, and at the same time, can be sold off. Being able to represent the buyer up until the deal is closed and finalized is the last requirement.
Experience Needed and Average Pay of a Listing Agent
If the job description of a listing agent scared you, do not be. It is easier than it may seem, and ideally, the only experience needed is marketing.
No degree is needed and although you will be required to take the pre-licensing course and the licensing exam must be passed to become eligible, all you need to know is how to make a sale. You are helping a client sell a property, so you need to know the steps involved in grabbing the buyers' attention, up to the point of closing the deal.
The average pay of a listing agent is fantastic. According to 2019 data from the U.S. Bureau of Labor Statistics, the median annual pay of a real estate agent is about $50,730 and $24.39 per hour. No wonder movies make them look so luxurious.
How to Get Started
Knowing all these, let us get started in becoming a listing agent. Now, in the United States of America, requirements vary by state. Candidates are required to be at least 18 years old, complete some hours of real estate or college pre-licensing courses, and pass a licensing exam for listing agents.
Meeting the age requirement, you are expected to take a pre-licensing course, and thereafter, the licensing exams with estimated costs of $300 each. These costs also vary by state.
Going Further
Now, a bonus tip for you is to consider becoming a realtor early on. While both real estate agents and realtors are licensed to help buyers and sellers throughout the real estate transaction process, realtors are members of the National Association of Realtors (NAR) and follow its code of ethics. The NAR represents 1.3 million members and is the largest trade association in the U.S.
Being a realtor adds to your credibility as a real estate agent and enhances more deals as such. Plus, being a realtor gives you access to lots of benefits including business tools, market data, online real estate database, among others.
Becoming a real estate broker is another further step to look into. Being a broker gives you more flexibility to work individually, becoming the supervisor, rather than supervised.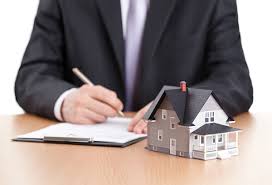 Conclusion
Overall, becoming a listing agent/real estate agent takes time and money for training, licensing, and becoming excellent at it. On the good side, it pays well. Understanding the ideas and tips shared in this article will make knowing what to do a lot easier.