Premium Bonds are an investment opportunity offered by the National Investment and Savings (NS&I). Unlike other savings, you are entered into a monthly lottery draw where you can win anything between £25 and £1 million tax-free.
NS&I Premium Bonds provide a source of future savings, without the possibility of losing the initial investment. That's because NS&I (National Savings and Investments) is backed by HM Treasury.
Premium Bonds have been around since 1957 and remain extremely common, with a whopping £72 billion invested by around 21 million people.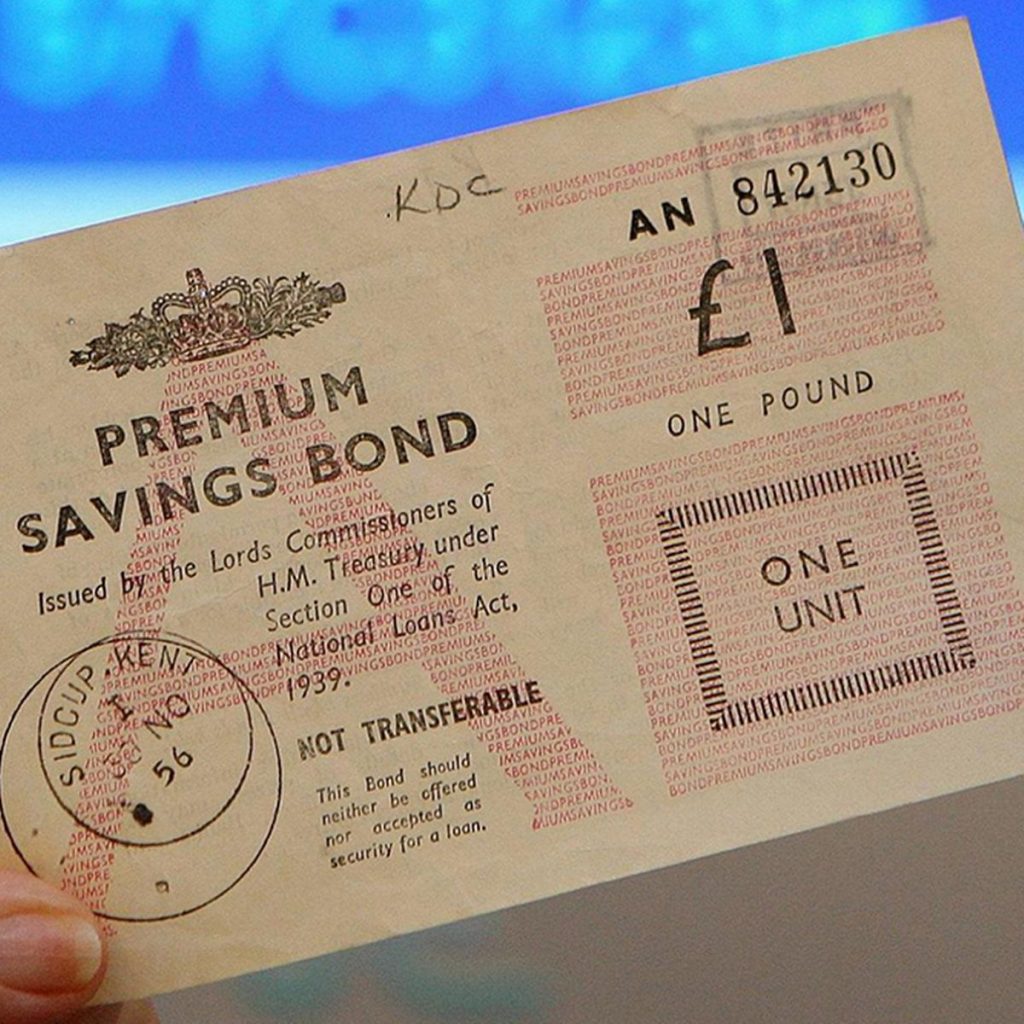 How Premium Bonds Work
You'll need at least £25 to invest in Premium Bonds. You can continue to buy bonds until you reach the peak holding level of £ 50,000.
With every £1 spent, you get a specific bond number. If you save £100, you'll receive 100 numbers (each one offers a chance to win a prize). 
Bonds are included in a monthly draw, and you have an opportunity to win a cash prize.
You may purchase them for yourself, your child, grandchild, or great-grandchild. You have to be at least 16 years old to buy Premium Bonds.
Eligibility for Premium Bonds
Investing or buying premium bonds is not for everyone. To purchase bonds, you must be at least 16 years old, but you can buy them on behalf of your children and grandchildren.
You also need at least £25 to invest.
Benefits of Premium Bonds
You Could Become a Millionaire
Everyone loves the idea of a big win. With the chance to win up to £1 million, the opportunity alone is enough to attract some people to invest.
There is no investment risk and no possibility of losing your money because Premium Bonds are backed by the government. 
Premium Bonds are Tax-Free and Accessible
Premium Bonds are exempt from Income Tax and Capital Gains Tax, which is excellent news for higher-rate taxpayers who may exceed the PSA. The PSA limits a higher or top-rate income tax payer from most other savings to just £500 interest-free.
That said, we would typically suggest maximizing your personal ISA allowance of £20,000 in 2018/19 as a priority, which is entirely tax-free.
There's certainly something appealing about the chance to win a million pounds for your savings, but the bonus rate is not significant. When you ring NSANDI, you will be told that the bonus rate is 1.4%.
You Can Invest Immediately
Investing any winnings instantly is the same concept as compound interest in conventional cash investments, where previous winnings earn their own gains. Only up to the £ 50,000 mark will you auto-invest. After that, you must receive payments directly to your designated bank account, or by cheque.
What You Could Win
Prizes range between £25 and £1 million. There are two £1 million prizes per month.
The lower the value of the prize, the greater number of prizes are available each month. For example, there are 1,677 £1,000 rewards and 2,879,959 £25 rewards available.
Please note that winning an award and having a return on your investment is not guaranteed. 
NS&I quotes that the average payout 'Annual prize fund interest rate' is 1.40 percent.
Conclusion
If you are looking for a fun and alternative place to put your savings, Premium Bonds are a good choice. Not only are they completely safe but they are also a lovely gift option.
Your money is kept secure as the government fully supports Premium Bonds. NS&I operates voluntarily in the spirit of the guidelines of the Financial Conduct Authority.