It may sound like a dream, but these days you can spend money and get money back with cards like the Citi Cash Back Card. 
With the Citi Cash Back Card, you get cash back rewards on transactions as well as extra cash back when you use the card for certain things, like movie tickets, scheduled bills as well as cell phone payments. 
This article covers everything you need to know about the Citi Cash Back card to help you decide whether or not this card is right for you.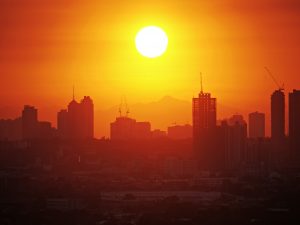 What Are the Features of the Citibank Cash Back Card?
The Citi Cash Back Credit Card comes with amazing features like a lot of cashback. You can get 0.5% cash back when you spend on anything using your Citibank card. You can even avail of 5% cash back on telephone bills, movie ticket purchases, and other utility bills.
You might be wondering how exactly you get that cash back. It will be automatically credited to your statement in multiples of INR 500. If that is not enough, know that this cashback will never expire. You can use them to even pay your credit card bill.
Nothing is better than saving a humongous amount of money in the first year of using the card. When you choose Citi Cash Back Credit Card, you will save up to INR 3,300 and more.
What Are the Benefits of this Cashback Card?
There are a number of benefits you can reap when you choose Citi Cash Back Credit Card.
Pay for Large Purchases With Smaller Payments
When you make a big purchase with your card, in addition to great cashback, you can convert the payable amount to EMI and pay in smaller chunks. Moreover, you get a chance to simply tap and pay with the NFC chip embedded in the card.
Great Discounts in India and Abroad
You can also get up to a 20% discount when you dine at the partnered restaurants across India. If you are a shopping fanatic, you can get an EMI option when you shop in over 2,000 partnered stores.
To top it all, you can enjoy more than 26,000 offers on various venues like hotels, spas, entertainment, travel, shopping, golf and so much more when you become Citi Card members in India and 30 other countries.
Take Out a Loan
When things are not going right in your life and you have a shortage of funds, you can simply turn to your Citi Cash Back Credit Card and get an instant loan.
What Are the Fees of the Citi Cash Back Credit Card? 
The following table presents a breakdown of the fees and charges involved when using the Citi Cash Back Credit Card. Be aware of these fees to ensure solid financial management.
| | |
| --- | --- |
| Fee | Amount |
| Annual Fee | INR 500 |
| Extended Credit Charges | From 37.20% to 42.00% per year |
| Charges for lost/ stolen card | INR 100 |
| Cheque bounce charge | INR 500 |
| Cash Advance Charges | 2.5% of the amount/Min. INR 500. |
| Railway ticket booking surcharge | 1.8% of the transaction value |
|   |   |
| Overlimit Charges | 2.5% of the amount over the credit limit (subject to a minimum of INR 500) |
| Fuel transaction charge | 1% of the transaction amount (subject to a minimum of INR 10) |
Citi Cash Back Credit Card Eligibility
To own a Citi Cash Back Credit Card, you must be an Indian citizen aged 21 and above but below 65. You must have a regular source of income and have not defaulted on payments in the past.
To make sure of the above, the bank will ask you to submit key documents that include your residence proof, identity proof, and income proof. Until and unless you furnish these documents, your application will not be processed.
How to Apply for the Citi Cash Back Credit Card
If you think you are eligible for the card, simply follow this Citibank link and click on the 'Begin Application' button.
Next, enter all your details as requested. You will be prompted to choose the type of credit card and answer a couple of questions to see if you are eligible for it.
Once the system has established that you are eligible for the card, you will be asked to fill in additional information and submit the form for processing.
A bank representative will call to verify the information furnished. Once they are satisfied, you will receive your card in no time!
How to Contact Citibank
Alternatively, you can choose to apply for the card by walking into the nearest branch of the bank. You can locate the branch near you using their Branch Locator app. Or you can simply give them a call at 1860 210 2484 to learn more.
Conclusion
The Citi Cash Back Credit card is ideal for anyone in India looking to earn cash back and major discounts on their everyday purchases. Get access to thousands of exciting offers by becoming a Citi Cash Back Credit cardholder today.
Note: There are risks when using credit products. Consult the provider's terms and conditions page for more information.