Planning a vacation for yourself is one of the most challenging tasks that you can ever embark on. When it comes to taking a break with your family, this task becomes even more challenging. Planning a vacation with kids quickly becomes an impossible task.
It would be best if you found the right place where the kids will feel safe while still being able to enjoy themselves. You have to do all the planning while taking into account that you have to enjoy the place you pick out as well. When it comes to winter vacations, there aren't a lot of good places to go to.
When you're traveling on a budget, you need to find the right place for your budget. There are some ideas that you may not have thought of when it comes to winter family vacations. Let's see what these exciting family vacation spots have to offer.
North Conway, New Hampshire
If there is a place that you can opt to vacation with your family not just during the winter period, then it is North Conway. With several different children activities, North Conway will provide an excellent experience for the whole family. Most of the activities are centred around the Red Jacket Mountain View.
The quaint restaurants will be the perfect stop for the adults. The little gift shops will intrigue the whole family – you might receive some good discounts during the winter periods. If you're looking for some family fun, they have a Santa's Village and Conway Scenic.
Riverside California
If you're in California or planning a trip to visit, be sure to stop at the Riverside – it is the best place for you as a family. Several festivals happen here, and the best festivals all happen during the winter. You can choose to stay in a few interesting places.
During the winter, they have events such as ice-skating, which is always a great way to get to know people. Hot cocoa vendors selling hot cocoa and freshly baked doughnuts form part of this ice-skating event. And when you find yourself around some of the best hotels, you might get to see Christmas tree lighting activities.
Manchester, Vermont
One of the major attractions, when you decide to visit Vermont, is the downhill skiing that happens in Manchester. You can visit some snowshoe trails and some ice-skating spots or visit the antique shops that usually have discounts at these times.
In Vermont, you don't have to worry where you will buy food for the family. Several places cater to kids quite well, or you can book a hotel that has a kitchenette.
Breckenridge, Colorado
There was no way that we can have a winter family vacation list without Colorado on the list. One of the best places are Breckenridge and specifically Crystal Peak Lodge. The town will give you and your kids a feeling of a home away from home.
The hotel, which is tailored for a family vacation, offers you services such as cosy living rooms, separated bedrooms, and a well-equipped kitchenette. Here, you'll find many recreational activities for both you and the kids. The kids will particularly love the complimentary shuttle from the resort.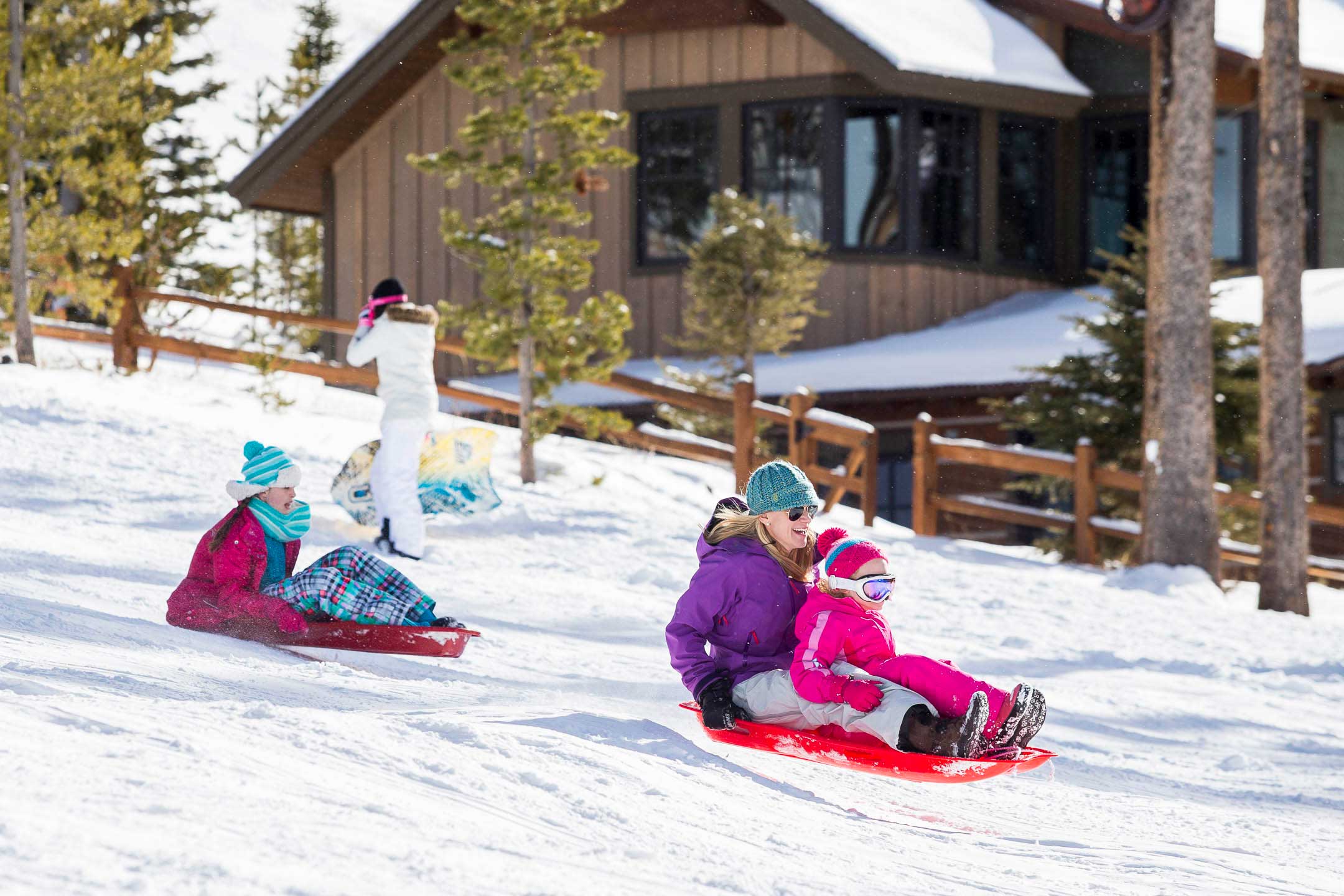 Park City, Utah
One of the best places that you can definitely consider when you are looking for the right place to vacation in Utah is at Park City. Definitely a favourite during the Christmas period.
The city gives you a real Christmas experience, and if you book a room at the Hotel Park City, you're in for an experience of a lifetime. Here, you'll get a room that is fitted with a kitchenette and a private bedroom, giving you the ability to cook for your kids while you are on vacation.
Conclusion
If you're looking for a place where you can vacation for the winter, you need to make careful decisions. If you are bringing kids on your vacation, you may want to investigate some more. The above list is some of the places that you should consider when looking to vacation during the winter period.