Most parents would love to make creative projects with their kids. This is however never easy if the kiddos do not consider themselves "crafty." They may think craft projects are too hard, or they don't have the talent.
But, you and they will be happily surprised to find out that you do not really have to be super crafty to come up with some cute and amazing ideas to create for fun, or even for those school art projects.
With our list of unique, easy craft projects, you won't need any special tools either, and most of them will take less than half an hour to complete. In our review, we feature a few of these easy to-do projects.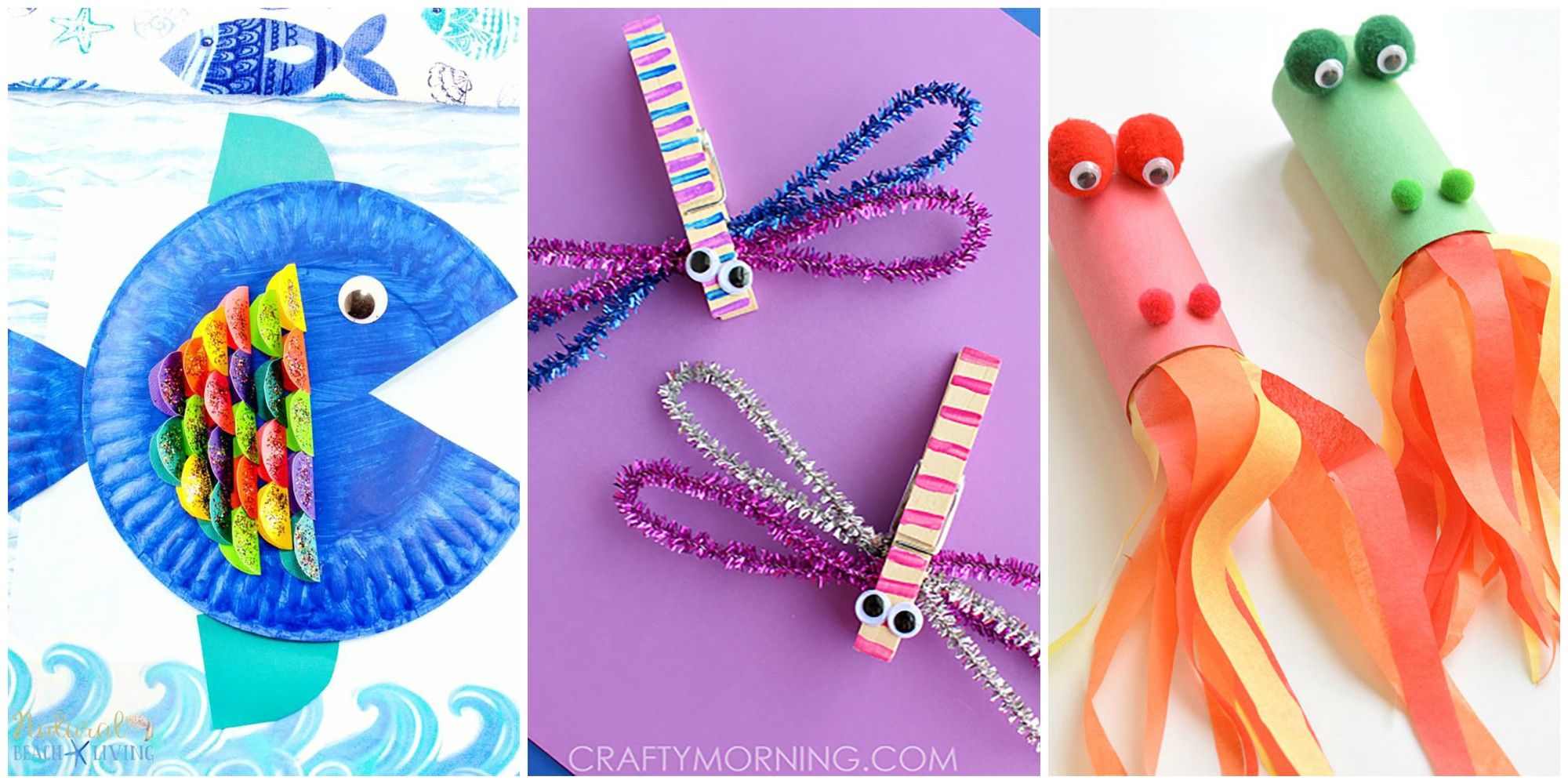 Creating crafts at home has little to do with money, it is all about getting the imagination engine running while spending some quality time. So let's get into some cool craft ideas that your kids can even make into holiday gifts.
DIY Tattoo-Patterned Planter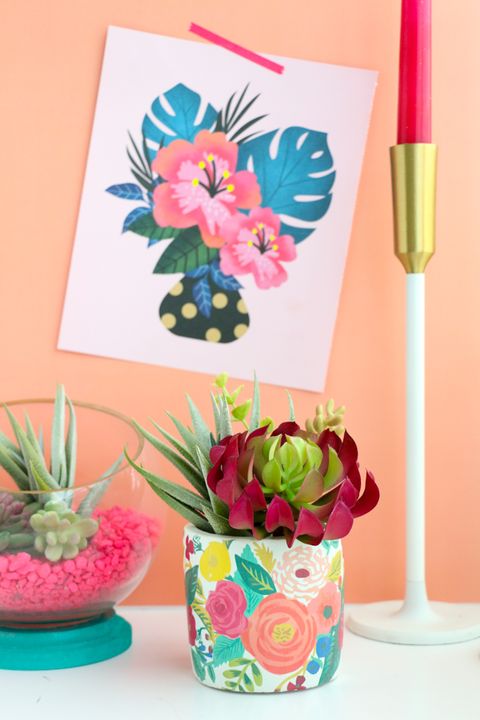 If you love growing plants around the house, then this project will help you create some cute little planter pots for the house. This is a very simple and easy project to do, all you need is access to a printer.
You can also choose to get some tattoo paper and use it instead to dress up some mugs, planters, and pencil cups. If you do not have access to a printer, then you can just use store-bought stickers, pictures and plaster them with glue.
Tweens are likely to have a great time with this project as they decorate these objects, and they could also go ahead and do the same for things in their bedrooms.
DIY Tissue Box Monsters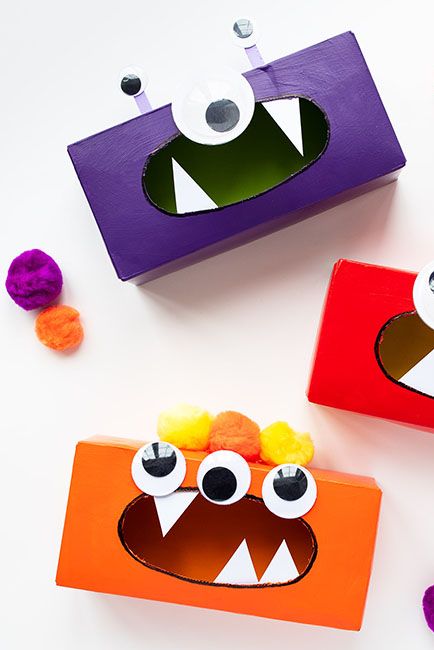 If you happen to have lots of empty tissue boxes just lying around in your house, then you are already halfway through this project. It is fun and easy to do at home with the kids with materials that are simply lying around in your house.
You can use pom-poms, googly eyes, sparkles, craft paper or anything else you've got at home to make these guys super scary. This will bring out the creativity in everyone.
Fun Tip: When you are done with the project, simply use the extra pom-poms to feed the monster. Turn this into a minute-to-win-it game and see how many pom-pom players can be tossed into the monster's mouth in under 60 seconds.
DIY "I Spy" Bag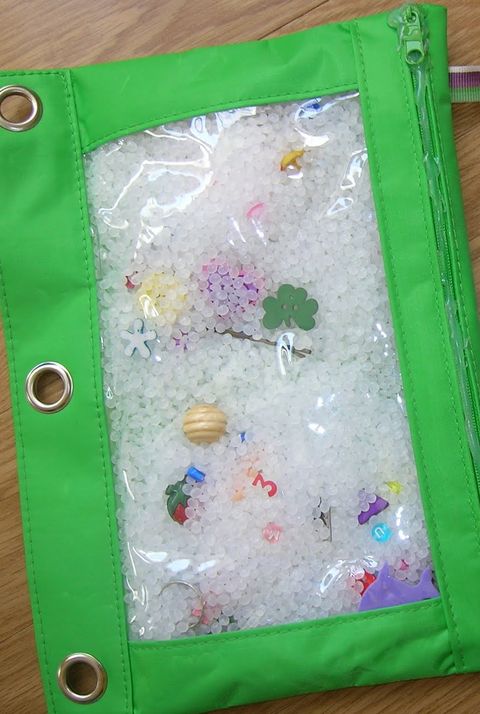 If you have little ones who love spy stories, then this will be the ultimate project for you to do at home. You can transform a simple windowed pencil case into a treasure hunt for the little ones.
You can fill it up with some poly-pellets and place treasures inside the pencil case like candies and unique items for them to search for. Then hang up the pencil case somewhere and let them search for the treasures.
DIY Paper Bead Necklaces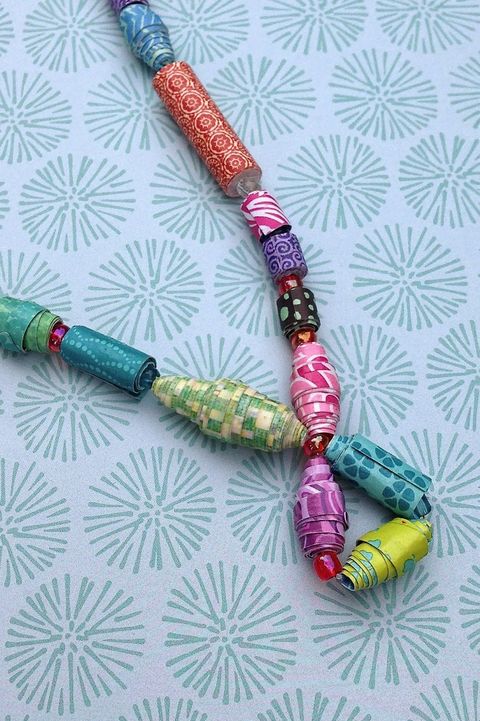 This project can best be done using some strips of scrapbook paper that look super cute. All you have to do is roll them up into beads and wind them on a string.
You can also have the kids experiment using other types of paper such as wrapping paper, newsprint, magazine clippings, etc. to make it more diverse and interesting.
DIY Mini Lid Banjos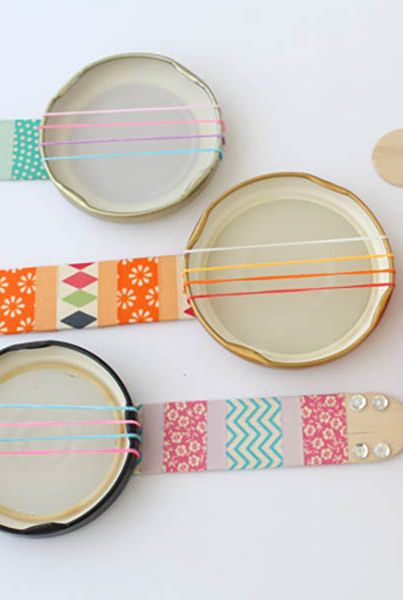 This actually doesn't sound like the real thing, but it sure does look adorable. You can dress the banjos up any way you like, and let the kids play their own kind of music as they like. This project is perfect for babies.
The doll-sized instruments are also perfect for a pretend band, and if you find yourself stuck in the house with nothing much to do, why not start a family band together? It could be the thing you need to get through a boring day.
Conclusion
It's hard to believe that these simple ideas are so easy to do right at home with the kids. They also do not require too many materials, and you can simply use what is around your home. They are guaranteed to bring joy for everyone.