Deciding where to bank starts with figuring out the type of institution and accessibility you want. These days, with numerous check deposit options available, people are looking for more convenience.
In a time when digital banking and technology reign supreme, the mobile deposit has been making waves in the industry. Whether it's simply the call of the times or safer and more accessible methods, it is gaining momentum
If you're tired of waiting in long lines in the bank or just want to do without the hassle of depositing checks through the ATM, there's no better time to embrace the electronic check deposit option. Here's a closer look at what this has to offer.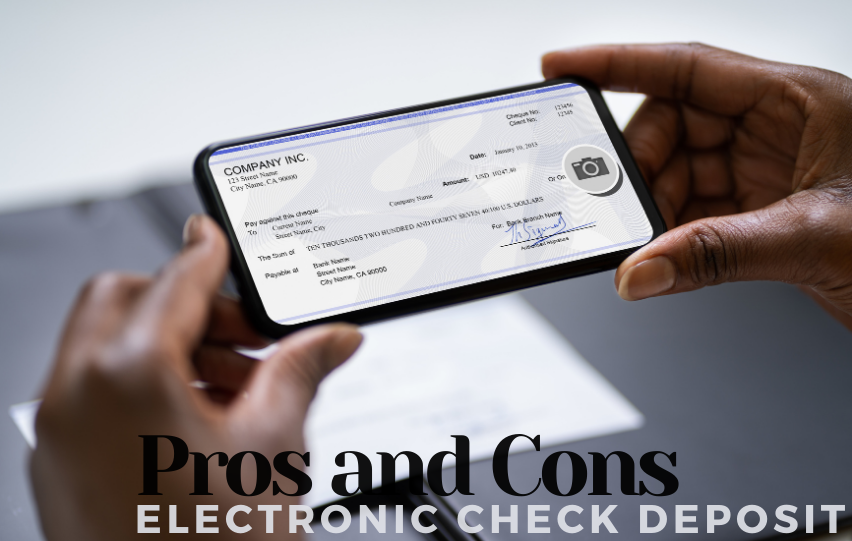 What is an Electronic Check Deposit?
An electronic check deposit, also known as a mobile deposit, is a type of banking approach and software that allows users to remotely deposit their checks.
The check can be deposited with the help of a mobile device, such as a smartphone or tablet, and the help of the Internet and the device's camera. This check deposit works by leveraging remote deposit capture technology.
As users capture an image of their check, the respective bank produces a digital copy which they will use to process the deposit, obtain the money from the writer of the check, and place the money in your respective account.
Under this approach, most banks and financial institutions with mobile applications require users to take a photo of both the front and back parts of the check, as well as to indicate the amount printed on the check.
This will typically show up on the account on the same day or within the next banking day.
Electronic Check Deposit – What You Need to Know
Advantages of Using Mobile Deposit
One of the main reasons why many individuals prefer to use electronic check deposits these days is that it provides accessibility and convenience. Any individual can do a check deposit any time of the day – even during the weekend or at night – without worrying about banking hours.
With this technology, users can also experience speed in depositing their checks. This means individuals can easily get ahold of their funds within a few hours or even just the next day, especially for those who deposit their checks within mobile deposit hours.
This is because these types of deposits are generally credited faster. After all, these are digitized, processed, and confirmed, unlike traditional ATM deposits where checks are left sitting until a banker can digitize these.
What's more, an electronic check deposit has become more secure. With the help of industry-standard encryption requirements, photos taken the bank mobile app are not stored on your device, meaning you are significantly reducing the chance of theft or loss.
Downsides of an Electronic Check Deposit
One of the major downsides to this is that mobile deposits may pose less flexibility with transactions. While it does afford users with convenience, those depositing larger amounts may be restricted to availing the said service. This can be due to the bank's policies or general deposit limits.
Another (minor) downside is that depositing multiple checks can be labor-intensive.
This may require users to take a photo or scan both the front and backsides of the check and have these processed one-by-one, rather than doing multiple checks all at the same time with the ATM.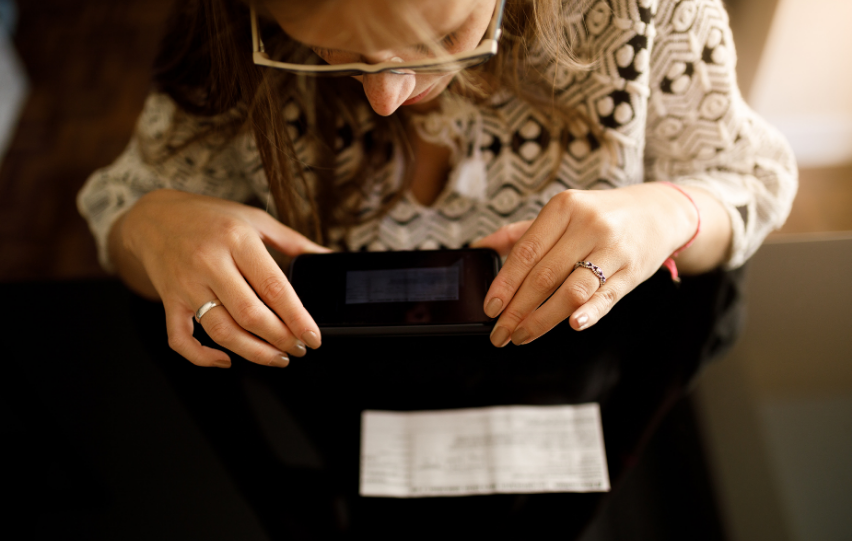 The Bottom Line
Now that you know more about the electronic check deposit, as well as its pros and cons, you can gauge if this service is right for your needs and lifestyle.
When financial planning, it's good to know you can make a lot of your financial moves from the comfort of your home such as depositing your electronic cheque.