It's an online video game with a Shakespearean name, and thousands more are learning how to play Fortnite every day. If you're into online gaming and want to up the ante, then Fortnite just might be for you. This isn't just an online video game, but almost a giant world within itself with thousands of gamers playing all over the planet. 
Fortnite is one of the most popular online video games today. The game is designed to be a survival mission, but unlike your regular survival games, this one is filled with a lot of unique twists, weapons, gaming modes, and advanced features. And if you are a beginner, you may find these features overwhelming.
But have no fear; our editors are here to help you out. They've dived into the game and discovered all sorts of tricks and tips. Read all our information below and you will know how to play Fortnite before you get online so you can beat the competition.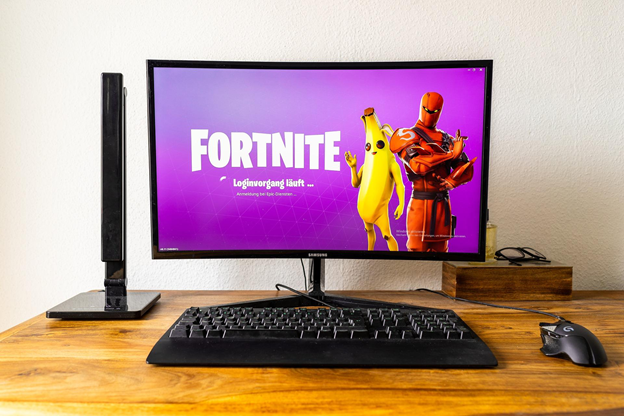 What Is Fortnite?
The basic idea of the game is to survive through the number of stages, dodging through the various challenges and emerge as the last standing fighter in your gang. Fortnite games can be played in three different game mode versions. Fortnite: Save the World is a team-based shooter-survival game in which up to 4 players can play in a team.
The objective is to fight off the zombie-like creatures that appear and emerge victoriously.  In Fortnite Battle Royale, as many as 100 players can fight at a time to be the last person standing! Fortnite Creative is another version of the game wherein the players get to create worlds and battle arenas of their own, and play!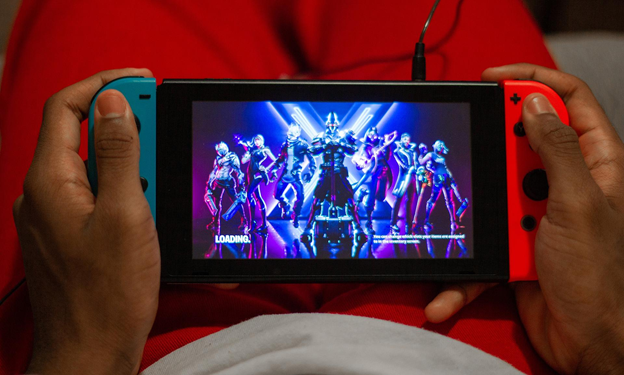 Where Can I Play Fortnite?
The three versions of the game are available on a variety of platforms. Fortnite: Save the World can be played only on Windows, macOS, PlayStation 4, and Xbox One.
On the other hand, Fortnite: Battle Royale and Fortnite Creative can be played on Nintendo Switch, iOS, and Android platforms, along with the previously mentioned platforms.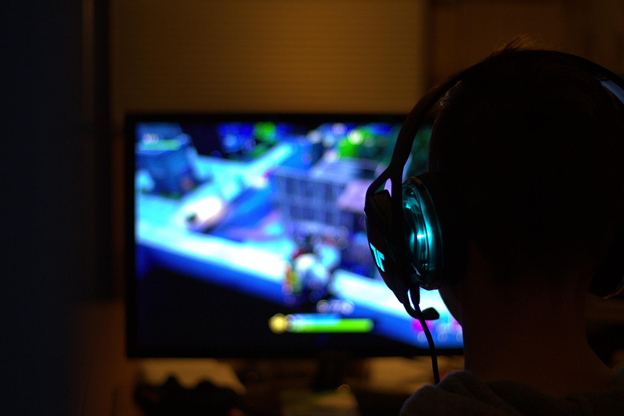 Tips and Tricks to Always Have an Edge in Fortnite
1. Find higher ground during fights
With up to 100 players running around in various stages of the game, you are bound to run into and get involved in a gunfight with one of them, every now and then.
One good way to eliminate the opponent quickly without incurring much damage to oneself is to try and always be at the upper ground in a gunfight. This can be easily done by either riding on a ramp or repeatedly jumping during a fight.
2. All-season weapons – assault rifles and SMGs
When it comes to weapons, Assault Rifles and Submachine Guns (SMGs) are the best pair, to begin with. These weapons are easy to use and can give severe casualties to the opponent.
Here's how it helps you as a beginner – firstly, using these weapons lets you be at ease. Two, these weapons prepare you to use advanced weapons in the later stages.
3. Pick up the smaller shield potions before the large ones
Shield Potions are the blue-bottled immune drinks that you will find all across the game map. There are two kinds of Shield Potions – the smaller ones that give you 25 shields and the larger ones with 50 shields. However, there's a catch here, handling the shields can build upon your strength.
Once you have a 50 or higher shield with you, you are not allowed to consume any more small bottles. So a smart move here will be to first consume the smaller shield potions and then the larger ones. This will help you stay up against the attacks for a longer time.
4. Pick up the rare weapons as a priority
The various guns that you find across the game map are color-coded, with the colors representing an order of rarity. Grey guns are the most common ones, while green, blue, purple, and gold rise up the order of rarity.
Gold guns like the RPG and SCAR assault rifle are extremely powerful weapons, and it is important that you never miss picking them up, wherever you find them
5. Protect yourself while drinking/healing
In Fortnite, the acts of healing yourself once hurt and drinking the shield potions take considerable time – at least a few of your seconds. And guess what? You can be attacked during this time. Therefore, it is advisable to build a wall around you beforehand and then go for picking up the healing kit or consuming a large shield potion.
Conclusion
Equipped with knowledge about the game and grasping some of these tips and tricks, you will definitely enjoy playing the game like a pro.