For individuals with outstanding typing abilities and some medical knowledge, becoming a work-from-home medical transcriptionist may be a wise choice.
Usually, businesses recruiting for these positions need experience, but some often accept applicants who have recently completed a certification program.
Medical transcriptionists listen to physicians, nurses, or other medical professionals' voice recordings and transcribe the recordings for patient's medical files. They may also do this work for insurance companies.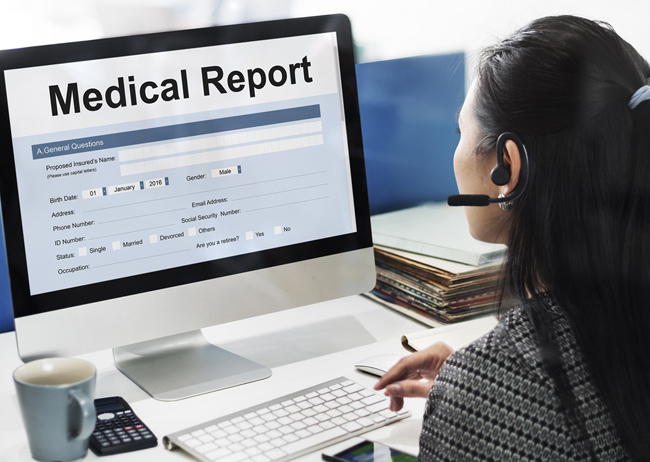 What Do They Do: Job Description
There is nothing new about medical transcriptions. Indeed, they have existed for almost a century. Formerly, medical professionals would give verbal orders to their workers, now those professionals record their voices.
A medical transcriptionist listens to voice recordings and types out what was said. The transcriptionist may also edit medical records that were created with speech recognition technology.
Why Are Medical Transcriptionists Important?
Hospitals, providers of health care, medical insurance agencies, emergency medical services, and lawyers have increased their focus on medical transcripts.
There are many applications for medical transcriptions. They allow hospitals, clinics, and private medical professionals to upgrade their quality of service. 
These transcriptions are also used by medical insurance companies as a resource for preventing fraud and overcharging.
In cases of inaccurate medical care, EMS programs need medical transcripts to do more to save lives, while lawyers and legal experts need them to file lawsuits.
Training
Typically, medical transcriptionists ought to have postsecondary education, which can be either a one-year certificate program or an associate degree for two years.
Anatomy, medical terminology, medical-legal problems, and grammar and punctuation are the kinds of courses required in these programs.
There are two types of certifications: medical transcriptionist registered (RMT) and medical transcriptionist accredited (CMT). An initial review and then periodic retesting or continuing education are required for certification.
Education Needed
Typical work postings for medical transcriptionists demand that candidates have completed medical transcription education programs.
The U.S. states that a would-be transcriber will spend one year earning a certificate or two years earning an associate's degree from a community college or vocational school.
Study topics include editing and proofreading, keyboarding, transcription, and management of information. Medical vocabulary, anatomy, and physiology lessons support medical transcriptionists to improve precision when the dictation is taken.
Certain medical transcription services provide on-the-job, supervised instruction.
What Skills and Equipment Do You Need?
You would need to be a detail-oriented person with quick and precise typing abilities to become a medical transcriptionist. You would also need an exceptional knowledge of grammar, punctuation, and style.
You need to be able to operate independently and under the constraint of near timeframes, as a remote worker. Because you are going to listen to recorded data, you need excellent listening and listening abilities.
You would typically need the same basic equipment a general transcriber uses while operating as an at-home or remote medical transcriptionist.
That includes a stable, high-speed internet access machine, a headset, a foot pedal, and often specialized software for transcription. The organization that employs you will supply the software and equipment in several situations.
Average Salary and Where to Look for Jobs
It's best to find jobs as a general online medical transcriptionist. General medical transcription jobs online enable you to listen to the audio information that a doctor, clinic, or hospital provides.
This audio data will usually include a conversation between the patient and the doctor, medical information, patient orders, and support staff that may include a secretary or nurse.
Overall, medical transcriptionists earn an average of $35,000 to US$50,000 per year. You can try out job portals like Glassdoor, Monster, FlexJobs, The Ladders, AngelList, LinkedIn, LinkUp, Scouted, and Snagajob.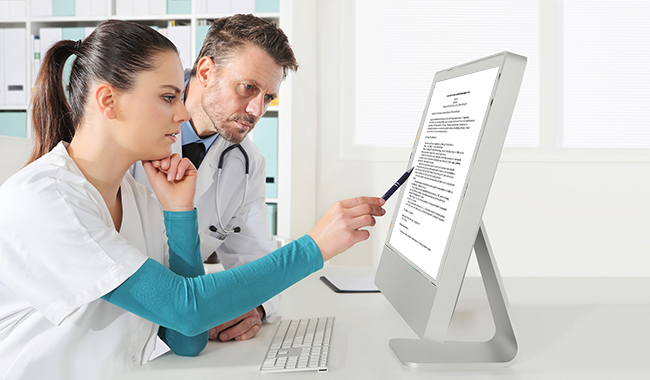 Conclusion
There is a growing demand for medical transcriptionists as a growing number of professionals prefer to take voice notes rather than write. So If you're an accurate typist with medical knowledge, there are plenty of job opportunities awaiting you.