The pandemic led to schools closing, as well as workplaces and businesses. This means children have been staying at home for long hours. Some of them have been doing homeschooling with parents, sometimes leading to restlessness. But what do the kids do after attending class or on weekends?
With parks out of reach and strict guidelines of social distancing and wearing a face mask, how can kids play at home? You'll want to get creative so your kids don't end up completely bored and unfulfilled.
The good news is that you can get creative on a budget. You can achieve your kids' playroom for cheap. Actually, you can work with them to create their favorite play items. This keeps them busy and taps into their creative potential. You have to first understand what they love. Read on to learn more.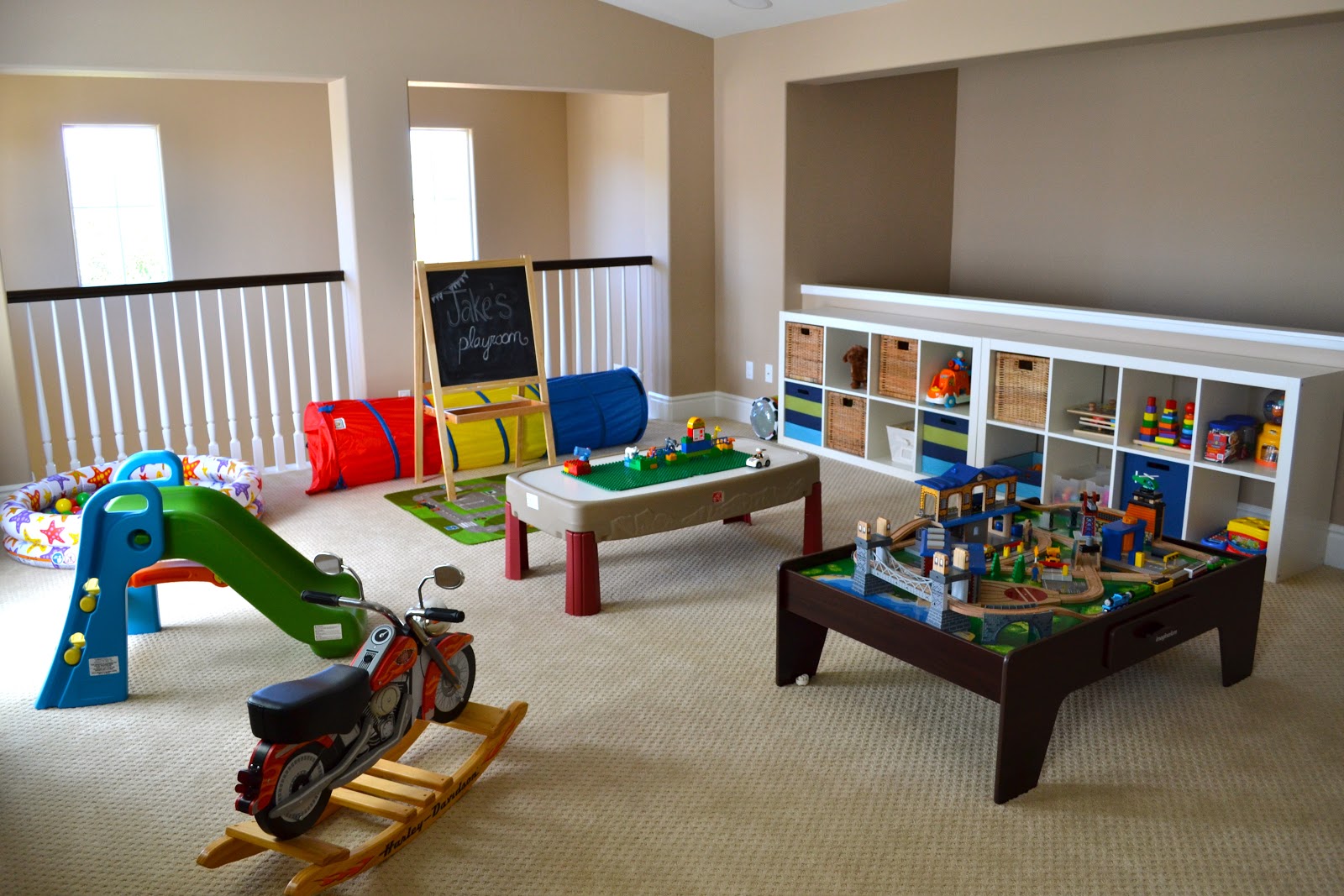 Turn a Wall into a Chalkboard
A chalkboard is one of the things that transforms any room into a playroom. Chalkboards inspire creativity and let you avoid spending extra money on glamorous wall hangings or fancy easel displays.
Instead, save more by painting the wall with chalkboard paint. This paint type is available in different colors and can change any room into an actual, erasable chalkboard at almost half the cost of buying wall hangings or other fancy displays.
Moreover, you can use these chalkboard paints to do other things like painting toys and other DIY projects. They are not confined only to walls.
Make Your Own Storage
To keep a kid's play area looking clean, you need storage containers to hold the sea of toys, which are usually littered in their rooms.
You can involve your kids by decorating and flipping big shipping boxes, or any extra-large boxes you may have. You can use brown packaging paper to cover these boxes or use fabric to cover them.
Allow kids to scribble or paint these coverings. This allows them to customize them to their taste and preferences. You can also cut pieces of cloth and use glue to connect each piece to the box.
Another decorating idea is dried flowers, cartoon clip art, or magazine cuttings. Find anything that will transform the look from a mere box to a storage container.
Find Cheap Seating
If you are good at sewing, then make your little ones a square floor cushion to sit on as they play.
However, if you can't sew well, there are cheap sitting options you can consider, such as floor pillows, poofs, and shaggy rugs that make your kids comfortable on the floor. Consider checking for sales and clearance areas to grab these things at a discount.
Decorate Walls
Kids are always drawing or scribbling something, both at home and at school. Take some of these doodles and frame them to make them feel proud and confident.
Every time they look at their art piece hung on the wall, they get encouraged to do even more. For frames, you can get some at affordable prices or for a discount at certain craft stores.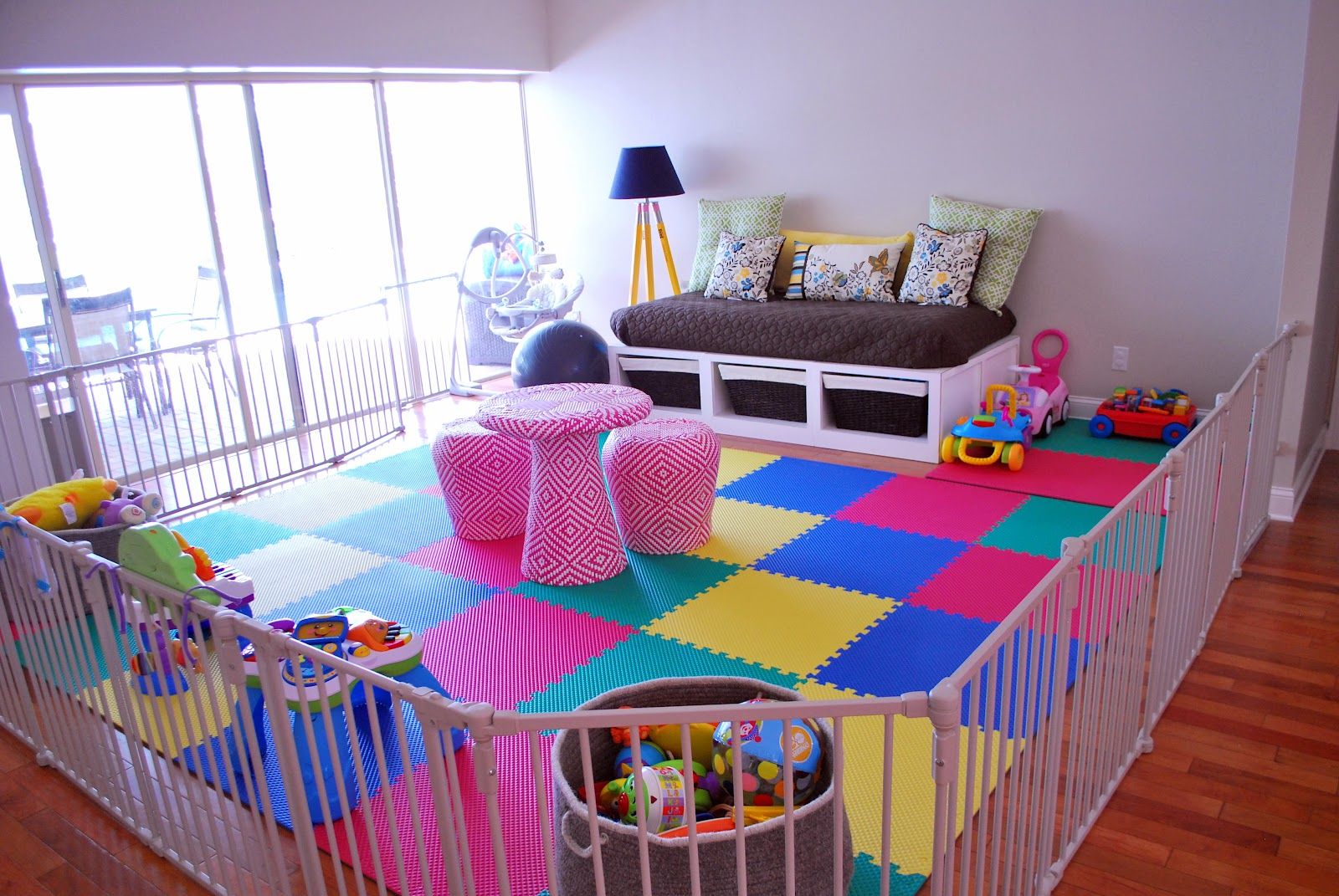 Organize an Art Area
If your kids love to draw, paint, or make art, organize for them a table as an art center. Put the table in one corner so that they don't get in the way of other kids playing other games.
Also, they take up space, so these are better off in one corner. Have your kids help you organize art supplies in containers for easy access.
Use old jars, like those recycled from jam, salsa, and old glasses to hold markers, pencils, and paintbrushes.
Last Remark
With the pandemic restricting our movement, kids are bound to get bored. They cannot access the parks and kids' play areas like before.
Therefore, parents have to be creative with their space to incorporate it into the kids daily lives. Whether you dedicate a whole room of your house or just a corner, you can turn household space into a kid's play area with the right ideas and projects on a budget.