Gone are the days when a flight was a treat in itself, now we want the cheapest flights in the world and companies like Next Vacay are giving us that.
We have moved from flights as luxuries to flights as necessary transportation to flights for fun travel. And that means more and more people are flying every day and that also means airline companies are dropping fees to get your business.
Our editors have done some digging into what Next Vacay is all about and how it compares to similar services. The results of their digging are provided below. Make sure to read everything before you decide whether or not this is the site for your cheap flight needs.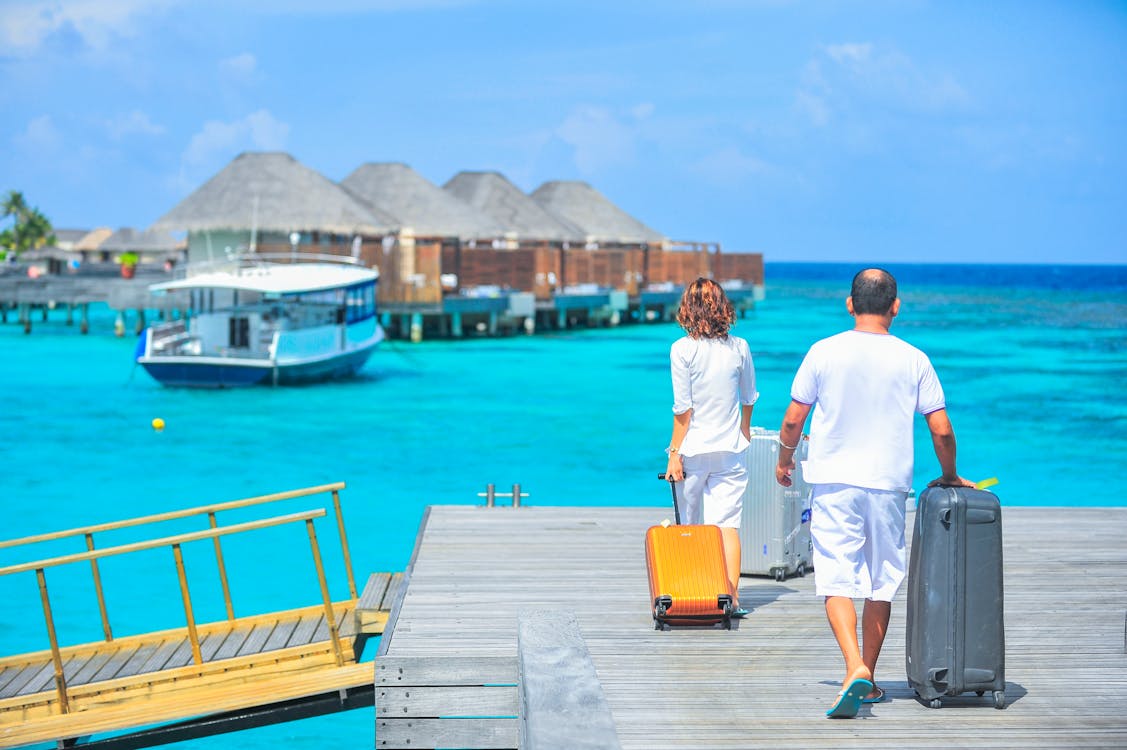 What Is Next Vacay?
Imagine you come across an email in your inbox that proffers the cheapest flight deals to your dream destination. This is basically what Next Vacay will do for you. Next Vacay is not just a regular web portal or a web-based startup to find a cheaper flight to the destination you love.
This startup advocates for one major principle; everyone should have access to the world's cheapest flights. Started just a year ago, it has thousands of five-star ratings and customers are more than satisfied with its commendable service.
And, the best part about Next Vacay is, it offers you its service at just $25 a year after a one-month free trial period, making it the cheapest flight alert option in its league. What's better is the fact that Next Vacay offers has six months money-back guarantee, with no questions asked.
How Does Next Vacay Find the Cheapest Flights In the World?
Developed by a seasoned software developer, the working algorithm of Next Vacay is pretty simple. You just have to provide the name of your nearest airport and the system will automatically search multiple databases and find the best flight deals for you.
And if the algorithm finds a suitable deal for you, it will instantly forward it to your email along with detailed instructions to book the flight. Afterward, if you like the deal and you feel like it works for you, you may immediately confirm the booking procedure which is done directly with the airlines.
Since the booking is done right away with the airline itself, there exists no middleman or any kind of agent. Thus it wipes out the extra cost that you have to pay in the name of flight commissions. And, that's how to get the cheapest flight fare through Next Vacay.
How Does the Next Vacay Membership Program Work?
You can also become a Next Vacay member for only 25 bucks a year! The membership comes with a limitless amount of flight deals delegated directly to your inbox. Plus, you also get a six-month money-back guarantee in case you feel the service did not meet your expectations.
With the possession of the Next Vacay's membership, all you have to do is just sit back, relax, and enjoy the deals that are delivered two to three times a week in your inbox. And then book the flight directly with the airline once you feel like the deal works pretty well for you.
Yet another perk that Next Vacay's membership possesses is the "Rewards Points" plan. You can earn reward points or airline loyalty points once you book a flight through Next Vacay, which can be utilized to book flights later once you have enough reward points.
Reap the Benefits of Next Vacay
Next Vacay is slowly setting itself apart as a top-tier solution for finding the cheapest flights in the world. This solution isn't just for travel bunnies, but also for business people who have to fly from one place to another quite frequently. When you're busy traveling, you want to save as much time as you can trying to find cheap flights, and Next Vacay's alert service helps you with that.
The flight alerts help you stay on top of deals on places you visit often. You can also set the alerts to a destination that you want to go to in the future so you can snag the best ticket as soon as it becomes available. You can also use reward points to travel instead of paying for the actual ticket price with Next Vacay.
Conclusion
There used to be a time when setting trips and vacationing used to be a big headache. Even worse, booking cheaper and more affordable flights was a notch tougher. Next Vacay offers complex software systems to find the absolute cheapest flights in the world for you. Use Next Vacay to help you save both time and money when making your travel arrangements.